After a crazy year of cancelling short-term trips we're starting to move forward! As countries begin to open again we are strategically asking the Lord to guide us in next steps and opportunities. Watch here for trips that will be coming in the fall of 2021 and spring of 2022!
What Do Short Term Trips Look Like?
God desires that we know Him more and in turn make Him known to the whole world. A very significant result of our worship as followers of Jesus Christ is that we are stirred by the Holy Spirit to go. A short-term trip either domestically or globally is often a first step as we begin or continue to worship the Lord through going. Click on the opportunities below and seek the Lord of the harvest about going.
Requirements to go on a short term trip with The Summit Church:
1. Follower of Jesus Christ
2. Member of the Summit Church
3. Completion of training and preparation requirements
If you are planning or would like to go on a short-term mission trip, please contact
[email protected]
for more information.
CLARKSTON, GEORGIA
Short Term Trip
October 23, 2021 - October 27, 2021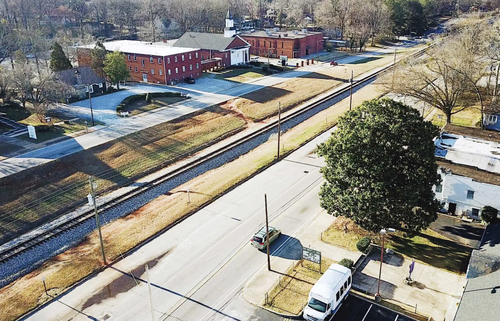 Here at the Summit Church we want to position ourselves to be able to respond and minister with the Gospel to refugees that are coming into our country. We have an opportunity for you to minister and learn more about refugees in America.
We will be heading to Clarkston, Georgia to partner with a ministry center that is reaching out to the refugees and internationals in their community.
Clarkston, Georgia, has been called "the most diverse square mile in America" and "the Ellis Island of the South." It is home to people, many of them refugees, from more than 40 countries who speak more than 60 languages. It is a unique and compelling place for ministry.
We will carpool and use the church van to make the 9 hour trip on Oct. 22 and begin ministry on the 23rd. (If you are going as a family you are welcome to meet us in Clarkston on the evening of the 22nd)
The cost is approximately $350 per person (price varies depending on transportation). This price includes lodging and meals. Children 12 and up are welcome.
There will be training before you go and more details to come!
Join us for an informational meeting on July 11th at the Little Rock location Rm 110. 12:30-1:30pm
Please feel free to connect with the Global Engage office if you have any questions by clicking one of the emails below.
Kevin
[email protected]
Colette
[email protected]
Watch this video about the Clarkston Ministry Center
Explore more missions opportunities