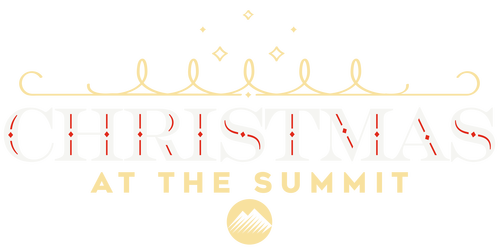 This Christmas come experience the life and light that is found in Jesus! Through music, visual story telling, and teaching come discover what can truly satisfy your soul.
SATURDAY, DECEMBER 4
6:30PM

SUNDAY, DECEMBER 5
8:00AM
9:30AM
11:00AM
** Kids Ministry available for Babies - 4 year olds on Saturday
** Full Kids Ministry available on Sunday morning
Join us for a night of fun for you, your friends and your entire family! Come experience games for all ages, lots of Christmas lights, a live nativity scene, pictures with Santa, and more!
DECEMBER 9 + 10
6PM-8PM

NO TICKETS NEcessary
Both Christmas at the Summit & Christmas Village are taking place at the Summit church | Conway
Services at 8AM + 9:30AM + 11AM
1905 Dave Ward Drive
Conway, AR 72034
Jonathan was born and raised in Jonesboro, Arkansas. He moved to Conway in 2004 to finish his undergraduate degree at the University of Central Arkansas.

Jonathan went on to get a graduate degree from UCA in School Psychology in 2010 and served as a School Psychologist for 8 years in the Conway Public Schools before pursuing full time pastoral ministry. He currently attends Midwestern Baptist Theological Seminary where he is pursuing his next Masters degree in Church Leadership.

He currently serves as Lead Pastor of Summit Conway. His desire is to see a move of God happen in Conway that would spread to the ends of the earth.

He has been married to his wife, Brooke, for 13 years and they have 2 wonderful children.
KIDS
Preschool (birth - kindergarten)
ELEMENTARY (1ST - 5TH GRADE)
KINGDOM KIDS (KIDS WITH SPECIAL NEEDS)
We meet on:
Sundays 8am + 9:30am + 11am (all ages)
We desire to partner with parents in developing children who understand the nature of God, their relationship to Him, and their purpose in His big story.
STUDENTS
We meet on:
Sundays 5pm for Elevate
Summit Students exists to help raise a generation of difference makers in the Kingdom of God that love Jesus, love His Church, and live His mission.
LADIES
We have ways for you to connect with other women all throughout the year, from disciple groups meant to foster biblical community to nights of prayer and fellowship. We also gather annually with ladies from all of our Summit locations for an event called The Heights where we hear biblical teaching and worship collectively. Find out more info on the next Ladies event by visiting our Events Page below.
MEN
Men's Ministry at The Summit is ongoing throughout the year at all of our locations. We have disciple groups meant to foster biblical community and we meet annually with men from all of our Summit locations for a Men's Conference. Find out more info on the next Men's event by visiting our Events Page below.
Student Ministry Asst +
Global Engage Location Leader