Available for purchase on Friday, September 24.
Credit or Debit Card Only.
Comfort Colors
Crewneck Sweatshirt
$35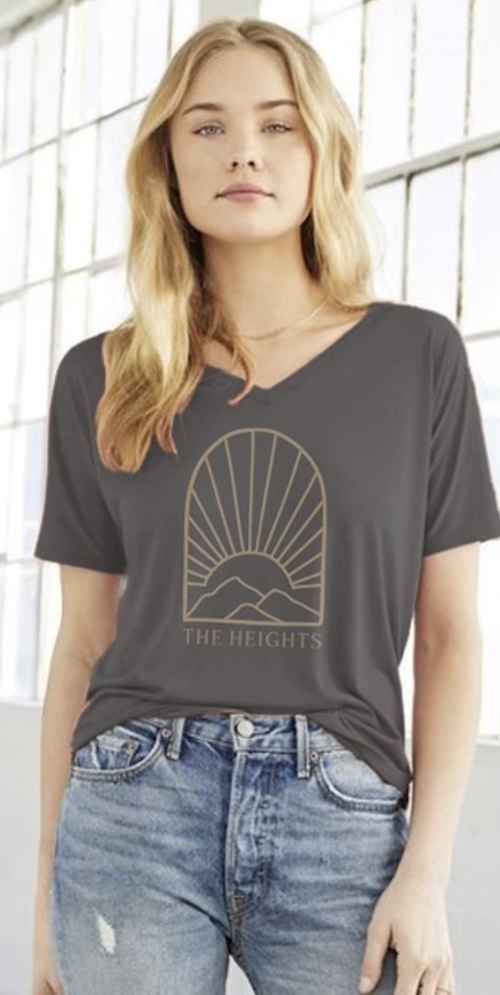 Bella Canvas
Relaxed Jersey V-Neck
$15


FRIDAY, SEPTEMBER 24, 2021
7:00 PM – 9:00 PM
The Summit Church | Little Rock
6600 Crystal Hill Road
North Little Rock, ARKANSAS 72118
Do you want more out of life? meaning, purpose, direction?
We believe that everything we need flows from the presence of God. And no matter who you are or where you've been, you have an invitation from the Living God to ascend the hill of the Lord.
So let's go together, to The Heights!
Friday, September 24th we'll gather alongside all 4 of our Summit locations, as well as women from all over Central Arkansas, to experience Jesus in worship and the Word. This year, Summit Worship will join us again and we are excited to welcome speaker and author, Christy Nockels, believing that God has given her a timely word for us all.
Christy Nockels, speaker and author, will speak on how to live from a heart of rest and Summit Worship will lead us in worship.


FRIDAY • SEPTEMBER 24 • 7PM